Thank you!
You'll have your book soon!
Be on the lookout for email updates from [email protected] sent to the email address you used to purchase the book.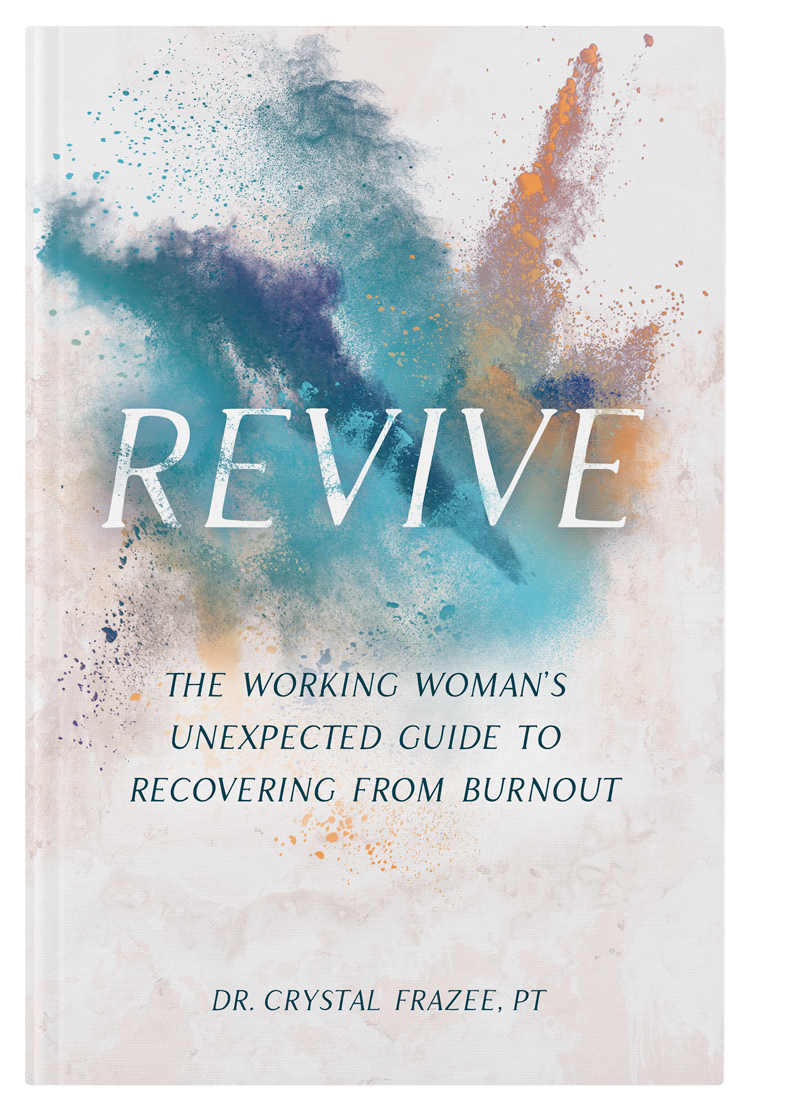 About The
Pre-Order
Bonuses.
*Bonuses are available to those that pre-order prior to March 1st only.
 ⭐️You will receive a signed copy of the book with a thank you note personally written by Dr. Crystal Frazee as soon as its available.
⭐️By pre-ordering REVIVE, you'll be entered into a drawing for a REVIVE Self-Care Kit! This is the complete kit Dr. Crystal Frazee sends her VIP Day clients, full of luxurious products and rituals to help you connect to your body and shift from out of overwhelm. ($85 value)
The random drawing will be on March 2nd, 2023 and the kit will be shipped out to the lucky winner.
⭐️You will be enrolled in an exclusive live workshop called Somatic Attunement 101 to help make sure you get the most out of the book! It will be an immersive experience teaching you to use your body to build awareness and to improve stress coping. This will be content Crystal has not yet shared publicly from the Somatic Attunement Method™. ($495 value)
Live Zoom Workshop: Somatic Atttunement 101, Friday March 10th at 11:00 am EST. A replay will be available.