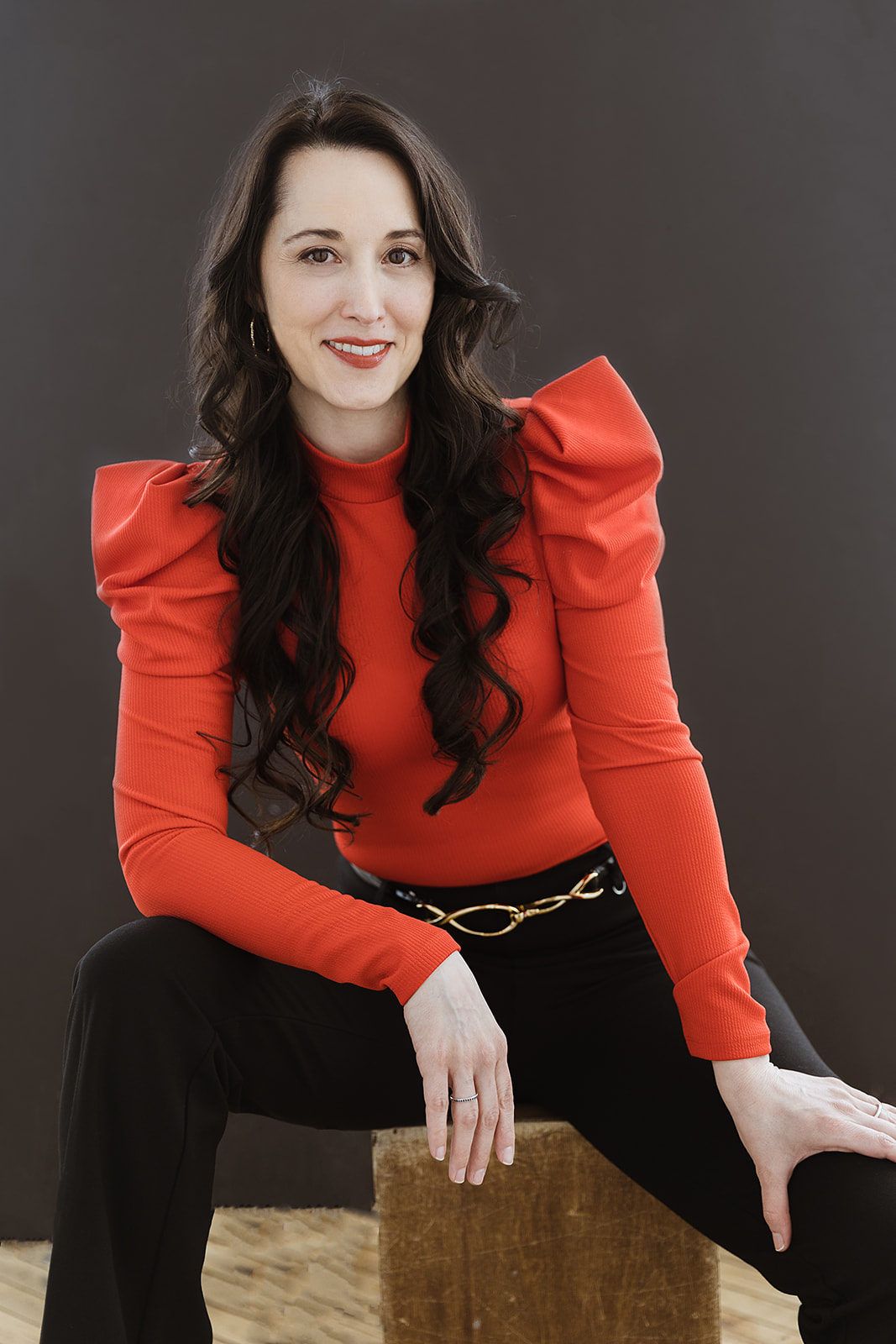 More Fulfillment
Less Effort
with Dr. Crystal Frazee
It's time to ask how women leaders can work & live in a more sustainable, satisfying way. 
Attuned Leadership™ is the answer.
Attuned Leadership™ is a 21st century approach that equips women to pursue their envisioned lives, unfettered by gendered challenges, and with greater satisfaction by using Body Wisdom. 
It's the ultimate professional leadership + self-leadership framework to keep women at the helm of their evolving lives. 
When women in professional roles practice Attuned Leadership™, it not only benefits themselves but also yields advantages for their organizations.
Let's be clear about one thing…
The problem isn't women.
The problem isn't you.
You are whip smart, hard working, creative, and caring.
The problem is how culture holds women to unachievable standards in what I call the "Perfection Paradox." They are framed as if their behaviors are the determinants of their failure instead of lifelong, systemic barriers. Equally, women are denied the recognition and opportunity due when they surpass expectations. 
This unspoken reality wreaks havoc on your nervous system, undermines your health and performance, and feeds that inner critical voice that keeps you stretched too thin, but taking on more.
Expected to work like you don't have personal responsibilities and manage your life like you don't work, the double binds are astonishing and they keep you disconnected from your body and stuck in your thinking mind… 
…yet you don't see another way.
Traditional leadership training offers many benefits to women, but also falls short leading to burnout, retention issues, and lack of representation. 
Women report higher stress levels than a year ago, and almost half (46%) feel burnt out. (Deloitte, 2022)
Due to high burnout rates, one in three women (33%) considers leaving the labor force or downshifting their careers. (CNBC, 2021) 
The percentage rate of women in executive positions is 26%, and only 5% are women of color. (McKinsey & Company, 2023)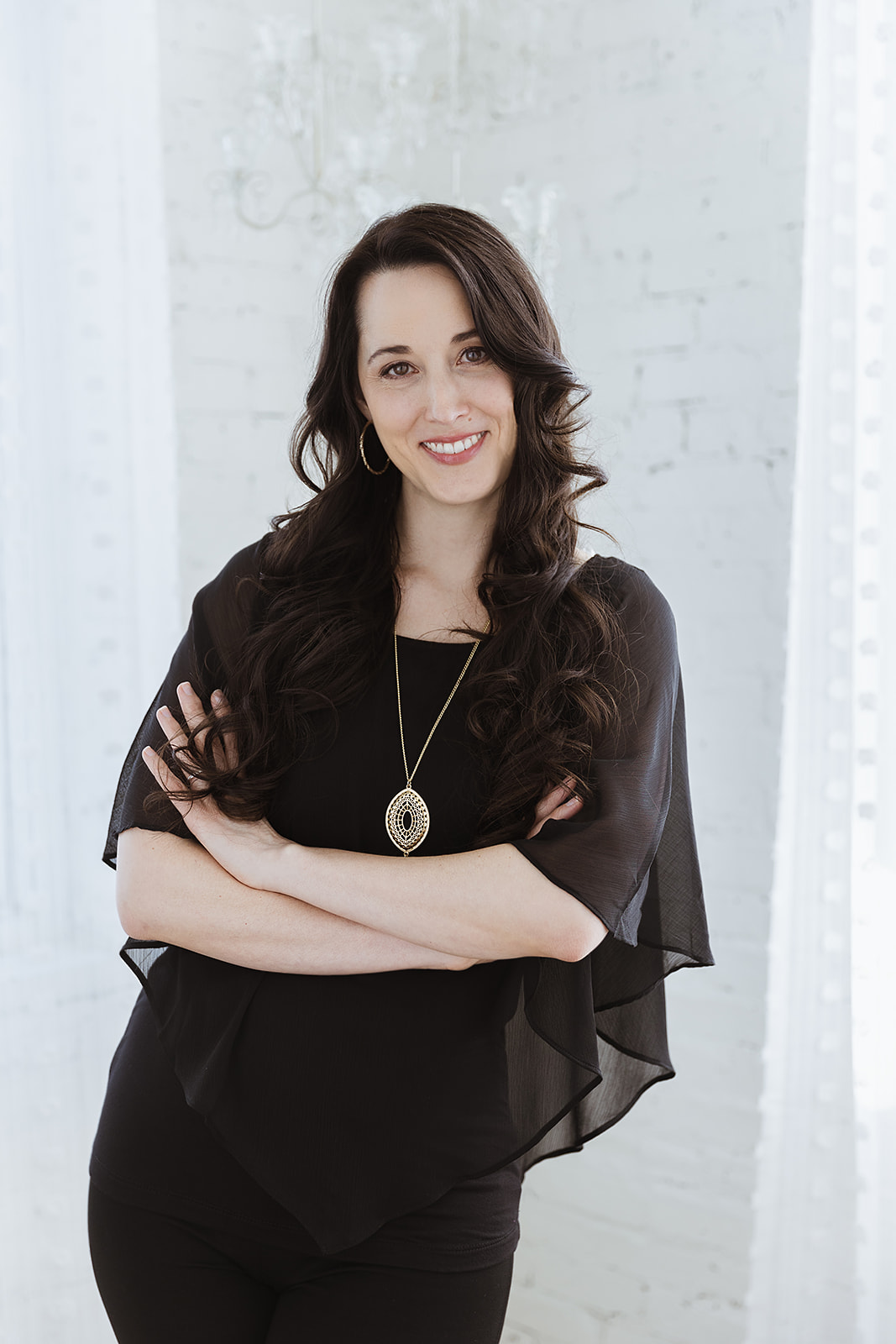 Hi, I'm Dr. Crystal Frazee and I'm an Executive Leadership Mentor & Burnout Recovery Coach.
I help professional women reach their career potential, sustainably, with extraordinary life satisfaction. 
I work with forward thinking organizations that want to retain and resource their female leadership to capably rise to the top. 
I specialize in mentoring ambitious women to navigate the challenges they face at work and home so they can show up, lead, and have meaningful impact that fulfills their and the organization's goals, without getting bogged down by the Perfection Paradox.  
My work synthesizes the most up to date principles from women's integrative health, somatic psychology, female leadership, and masterful coaching, with my studies in cultural gender norms and identity. I am the author of the upcoming book REVIVE: The Working Woman's Unexpected Guide to Recovering from Burnout.  
I believe that Attuned Leadership gives professional women the practical skills they need to flourish personally and change our collective future, for the better. 
Just imagine a world where women have exquisite personal health and stress resilience, unforgettable influence, success navigating conflict and hard conversations, and to maneuver work-life demands with repeatable ease…
…Yes, it's actually possible by learning to understand the messages from the body and knowing how to respond to them!
This is our journey together in Attuned Leadership.
Attuned Leadership™ teaches you mastery in each of the four parts of my Somatic Attunement Method™ and shows you how to apply them to your professional and personal lives.
Part 1: Anchor
Your approach to your health needs to be specific to your age, hormonal status, life demands, and available support. In Part 1, I help you understand your unique female physiology, how it's causing unwanted issues like fatigue, mood swings, brain fog, disrupted sleep, and pain, and then guide you through the simple, yet effective practices to get you feeling good again. 
Knowledge is power! The truth is that your hormone status changes how you metabolize everything from alcohol to stress, but talking about hormones isn't something that is considered normal in business. In Attuned Leadership we normalize talking about the realities of women's health as a good leadership practice. 
Let's "anchor" your health so you have the capacity to reach your work and life goals.
Part 2: Acknowledge
In order to effect change, it is crucial to understand your unique unconscious patterns that stem from the "Perfection Paradox" and early life experiences. In Part 2, I will guide you to deliberately select the identity that you desire to project into the world, and gracefully navigate the consequential shifts in relationships, communication, boundaries, and other dynamics that will come as you move into this new persona. 
Let's "acknowledge" what roots from the past no longer support you to flourish and replace them with enlivening, affirming truths to guide you forward.
Part 3: Align
Your professional and personal lives can't be separated. One draws from the other. In Part 3, we'll clarify your true values, vision, and goals and bridge them with your actions to ensure you are building capacity and satisfaction in all parts of your life, week by week. 
Let's "align" what's most meaningful to you with how you show up, in every way, in the world.
Part 4: Amplify
When you build on your strengths, magic happens. In Part 4, I'll guide you to double down on what's serving you well from the Somatic Attunement Method™ and make sure you are applying it to every domain of your life so you get the ultimate results from the Attuned Leadership™ program. 
Let's "amplify" your Attuned Leadership™ skills so you are applying them in every life situation and seeing results.
The Attuned Leadership™ 8 Month One to One Mentorship Program
Here's What You Get:
⟡ Deep Dive Strategy Planning
When you enroll, you'll get a link to share some basic information with me so that your entire experience of the Attuned Leadership program is customized to your situation and goals. There is nothing cookie cutter here. 
⟡ Scheduled Coaching Calls 
17 x 50 minute, laser focused virtual coaching sessions so that you can learn and practice new skills to build confidence. Three calls the first month, then two each month thereafter. Calls are easily scheduled into my calendar at your convenience. You'll receive a summary of the important take-aways after each call to make my guidance easy for you to implement.
⟡ Asynchronous, On-Demand Support
Using a private walkie talkie app called Voxer, you will be able to reach out to me for help when real life presents challenges. You'll get immediate feedback and support to process, plan, and execute without having to wait for the next scheduled session. 
All of my clients rave that this access to me is worth the price of the investment alone. 
⟡ Attuned Leadership Workbook
Just the right amount of writing exercises, case studies, tutorials, and resources to put the transformative framework into action. There's no busy work or fluff. This workbook deepens your learning process when and where you may need it most. 
⟡ Nervous System Repair Kit
Prior to your second session, you'll receive a customized phenomenal package in the mail filled with my favorite luxurious self-care tools. I'll teach you how and when to use them to regulate your nervous system from hyperdrive to calm in no time. These tools will be invaluable in restoring sleep, energy, mood, and focus over the first two months in the Anchor phase of the program. 
⟡ Bonuses
Boost Your Body Battery On-Demand Training
This short video training will radically change the way you think of your energy level and the ways that you can sustain it. This will give you a specific strategy to wake up feeling like your body battery (energy) is at 100% and how to manage your "drain" so you have plenty left at the end of the day to enjoy your personal life. Implementing the skills you'll learn in this training is a game changer.  
Sleep Like A Baby On-Demand Training
This short video training is everything you need to know to repair your sleep so that you actually wake up feeling rested. Follow these steps, created with the peri and post menopausal women in mind, based on leading edge functional women's health science to ensure you wake up rested and raring to go. Pssst… This is anything but generic advice.
Your Investment: $697/Month
I believe – no, I know – that without a specific strategy to navigate the invisible barriers you uniquely face, as a woman, it's doubly hard to feel good in your body or in control of your time, energy, and attention. 
When you know how to align your actions with your true values, and not those of the Perfection Paradox, you will feel a wave of stress relief and in its place a deep sense of confidence and fulfillment…
And that makes all the difference in how you show up and the impact you can have.
That's how Attuned Leadership guides women to work & live in a more sustainable, satisfying way. 
What could that mean for your life?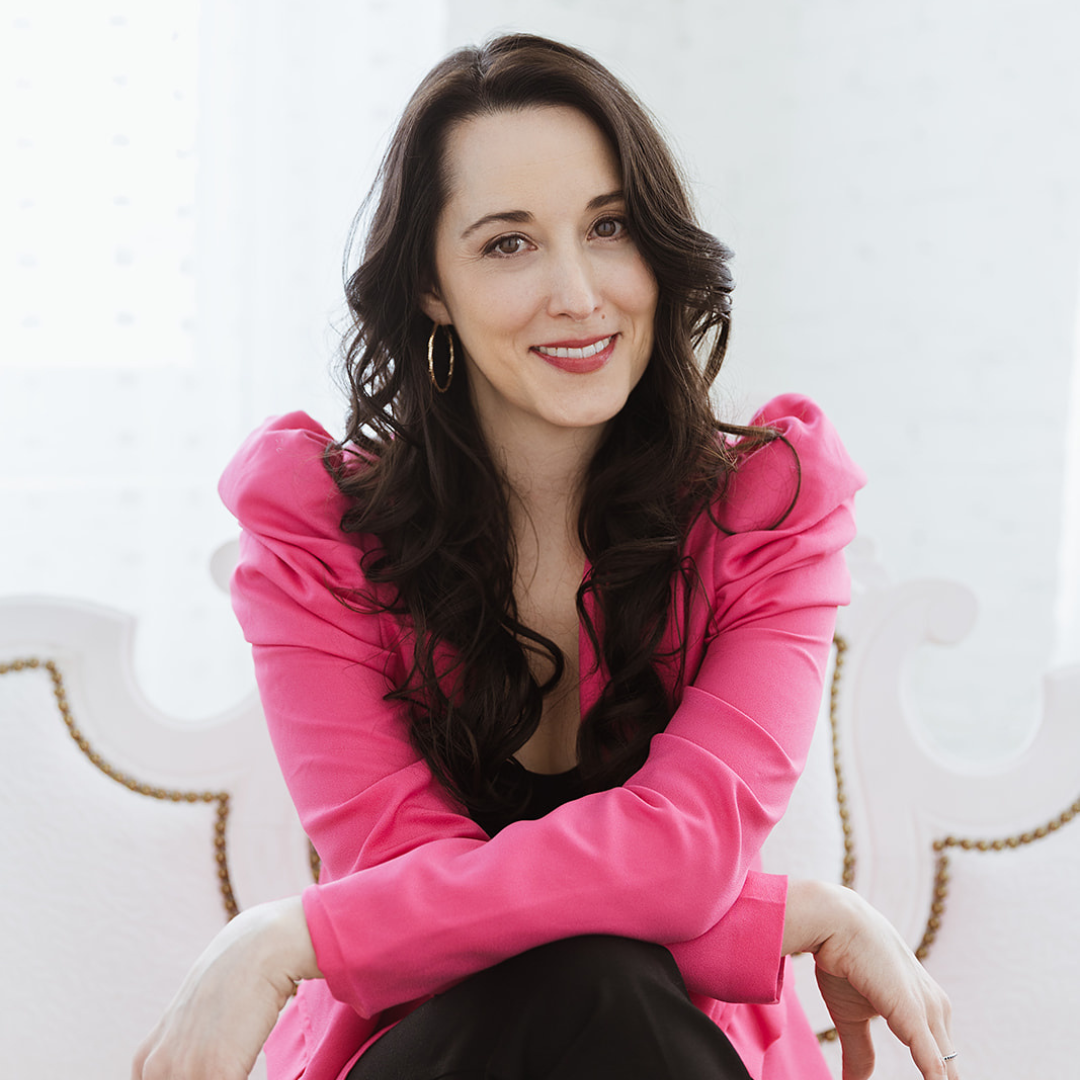 "My biggest hesitation before working with Crystal was how I would make time to get the support. Crystal gets how busy I am and is able to help me in creative, time efficient ways that fit into my life. Plus, the strategies she's taught me give me time back in my schedule because I am more focused on what moves the needle for me professionally and personally and more discerning in what I pursue."
"I've been an over-achiever my whole life, and I was proud of that. Crystal helped me understand that is actually why I've plateaud. She showed me how by pursuing goals within my capacity I can be tremendously successful and not run myself ragged. I'm such a skeptic with stuff like this, but Crystal's coaching was so powerful to help me step into the results I wanted. I know I'm a stronger leader, partner, parent, and more because of this work." 
"I was surprised that Crystal was able to help me improve my energy, focus, and mood so much. It's partly because she was the first person to address how menopause was impacting me and give me a solution – my doctor didn't even do that. With those changes in place, I had more oomph at work and home. By listening to my body wisdom, I've stepped into a more confident, calm, and powerful leader of my life. I would definitely work with her again."
Ready To Get Started Started?